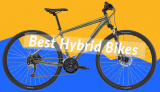 What is a hybrid bike? Commuter = City = Urban = Hybrid A hybrid bike is essentially a cross between a mountain bike and a road bike, with ...
Best value
Are you looking for a new commuter bike or maybe just an easy, comfortable ride? For 2020, Fuji Bicycles brings you the Absolute 1.7 - the flat bar road bike. ...
Bicycle touring is by far the best way to travel and experience the world. Touring bikes allows you to carry all of the necessities you need for a fulfilling ...
Photo courtesy: Marinbikes.com The Marin Rift Zone series bikes are 100% meant for the most mountainous of trails. Featuring full front & rear ...
Editor choice
Santa Cruz has designed an updated version of its Stigmata CX bike for 2020, with some interesting new additions. Most notably, the inclusion of ...
What if I told you that you can get a glimpse of mountain biking just under 500 dollars? Many well-known bicycle brands such as Cannondale, Trek, and ...
Editor choice
We - love - Black - Friday! We - love - Cyber - Monday! It's the ideal time to get the best cycling deals and upgrade your gear. Here's all you need to ...
Best seller
The Cannondale CAADX 105 is another bike from this brand that fits this description perfectly. It is lightweight and suitable for all terrains, so it should ...
Editor choice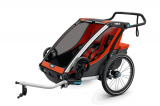 The Thule Chariot Cross is simply one of the latest and greatest bicycle trailer & stroller RATING: 9.5/10 BEST FOR On/Off-Road touring FEATURES: ...
Best value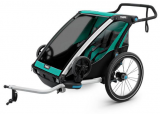 A Simple premium-class Kids' 2in1 bike carrier & stroller RATING: 9/10 BEST FOR Lightweight adventures FEATURES: Suspension, sturdy build inside out, ...
Sorry. Author have no deals yet
Browsing All Comments By:

Sam Millers