Trail and Cross-Country mountain bikes offer limitless fun on various terrains. There are quite a few different mountain bike types out there, but in this ...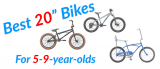 Children grow up quickly, which means they may need a new bike every 2 or 3 years. Just like with adults, it's important to fit the right bike size for kids so ...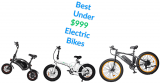 Electric bikes have enjoyed a massive surge of interest lately as an increasing number of commuters turn to cheaper, more efficient means of travel. ...
The Ibis Ripley is a lightweight, dual-suspension carbon mountain bike designed for fun, off-road riding. With 29" wheels and 130mm front travel, it's ideal ...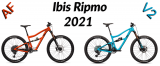 Ibic Cycles Inc. 1981, Santa Cruz. California IBIS RIPMO '2021 'Big wheel, big travel speed demon' Head Tube Angle 64.9° // Seat Tube ...
Editor choice
We - Love - Black - Friday! We - love - Cyber - Monday! It's the ideal time to get the best cycling deals and upgrade your gear. Here's all you need to ...
Single-speed and fixed gear bikes have a long history going back to the early 19th century and for a long time were the only bikes of choice before they ...
Ibis, Yeti, and Santa Cruz are three of the leading mountain bike manufacturers in the US. While both Ibis and Santa Cruz are based in the Californian city of ...
Aluminum // 75mm travel // Mechanical Disc Brakes // 27.5"/29" wheels // Trail-Ready geometry Ideal for: Low-impact trails, gravel roads, leisurely ride, ...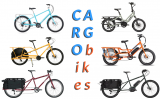 A cargo bike is any bike customized to carry excess luggage in a safe and convenient way. They come in many shapes, sizes, and designs, typically with a large ...
Sorry. Author have no deals yet
Browsing All Comments By:

Sam Millers