Editor choice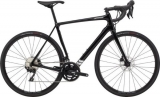 The Synapse soaks up the imperfections of the terrain beneath you perfectly with its stiff front and more relaxed rear end. It ensures great and pain-free ...
Best value
Belt-drive (Gates carbon) / 650b x 40c wheels / 8 gears (Internal) / 160mm rotors hydraulic disc brakes / Lefty LightPipe fork Designed as an all-around fun ...
Cannondale is a very well-known brand when it comes to producing high-quality accessible cyclocross and road bikes. The CAADX 105 is another bike from this ...
Best value
The Orbea Orca M30 is the perfect road bike for fast riders, smooth roads, and lots of demanding uphill riding. The bike weighs only around 17.5 lbs which ...
Best value
The Orbea MX 50 is a relatively cheap but a good-looking bike that is definitely difficult to resist riding. With an aluminum frame and front suspension, it ...
Editor choice
The Orbea MX 24 is a selection of great bikes for your kid. They'll fall in love with the looks and the coloring but at the same time, they'll get a decent ...
Editor choice
In 2019, Diamondback wanted to put together something that could do it all: Road rides, 8+ hour long hauls, cross-country, and occasional off-road situations, ...
Editor choice
The Diamondback Atroz 1 is a great, entry-level trail rider with a lot of features packed into its low price. Most individuals just looking to get into this ...
Editor choice
The Diamondback Release 3 sits at the top of DB's trail model list, providing high-end components, a lightweight frame, wide gear ratios, and an all-around ...
Editor choice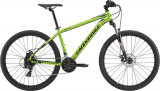 If you want to get a taste of riding the trails and put your adrenaline addiction to the test, then Cannondale Catalyst 4 is just the right choice for you. ...
Sorry. Author have no deals yet
Browsing All Comments By:

Sam Millers